Do I meet NHS fertility funding criteria?
In the UK, NHS funding policies vary depending on where you live. Every GP practice in England is now part of a Clinical Commissioning Group (CCG) that dictates individual policy. 
Each CCG has its own criteria that you need to meet to qualify for NHS funding. If you are considering IVF treatment, you need to find out exactly what your local CCG funding policy  is, as it may impact your treatment time. Please click here to check the latest criteria published by Fertility Fairness,a fertility support group. 
The main criteria covered by most CCGs include: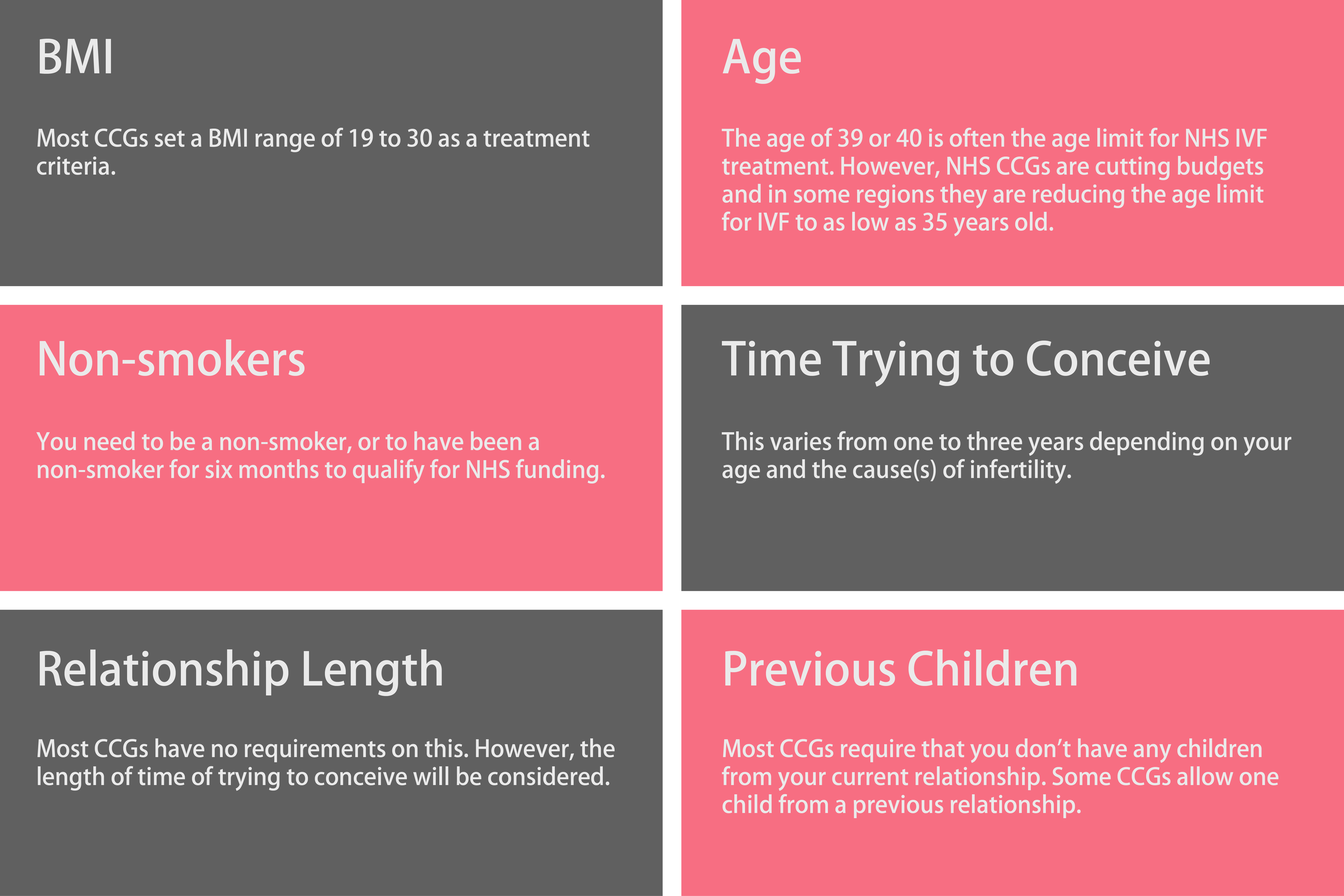 ---
About Gynii Me
Gynii Me is a UK based company dedicated to supporting individuals and couples throughout their fertility journey.
We are committed to helping you, no matter what your situation or background, to understand your options and make the right decisions at each stage of your journey in starting a family. 
Our ultimate goal is to make fertility treatments accessible, affordable and transparent.
---
Our services
Gynii Me provides the following free services:
Helping you choose the right fertility clinic and specialist doctor based on your age, health information and location
Access to our experience and specialist knowledge to help guide your fertility journey
Support to ensure a stress-free experience throughout your fertility treatment
Health management, including emotional support and wellness management, before and during fertility treatment
---
How can we help you?
Get in touch with Gynii Me at hello@gyniime.com with the following information. Our medical advisor will send you a list of three recommended clinics and doctors based on the information you provide.
You and your partner's age or age range
Is this your first IVF? If not, please let us know why it failed previously, so we can focus on finding the clinic and doctor with the right expertise for you
Your postcode if location is a key factor when considering a fertility clinic
If you have previously had any fertility tests (i.e. if you are aware of any fertility issues you may have)