Male fertility - be like Robbie Williams!
I've always liked sharing the same birthday as Robbie Williams - although my wife Jen often says that's where the similarities end.
However, a few years ago I discovered that Robbie and I had something else in common; we both suffered from low testosterone levels. My discovery came about as Jen and I had struggled to conceive, after trying for several years. A quick blood test confirmed that my testosterone levels were on a par with those of a 70-year-old (I was 35!). In hindsight, the diagnosis was obvious – I suffered from poor concentration, had a low sex drive and was frequently tired. The low testosterone level was not the direct cause of our infertility, but it reduced the volume and quality of my sperm which reduced the likelihood of conceiving.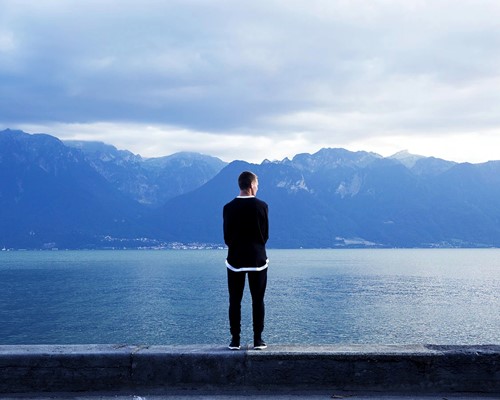 My wife Jen and I therefore had a choice, we could continue trying for a child naturally or I could take hormone replacement therapy. We chose the hormone therapy route. I now receive a testosterone injection every 8-12 weeks. I was assured the injections would greatly improve my quality of life (I would be more active, happier and stronger), however it would prompt my body to shut down key hormonal functions, making me infertile.
I'm glad we spoke to Gynii Me. They informed me that men taking medication – such as, certain cancer or testosterone drugs - which reduces their fertility, can have their sperm frozen, for free, on the NHS.
With Gynii Me's help, Jen and I were able to choose an IVF clinic to freeze my sperm before starting my course of testosterone injections. Jen and I went on to successfully have a child via IVF. We used a procedure called ICSI, in which a very small number of my frozen sperm were used to fertilise her eggs.
For many men, testosterone levels are seen as an indicator of their masculinity – more is deemed better! So it's perhaps not surprising that, like me, men are often reluctant to have their testosterone levels checked.
It is great for me to join a group of strong male role models, like Robbie Williams and Joe Rogan, who have benefited from testosterone replacement therapy. I'm also pleased to know that the NHS is set up to help men, facing testosterone replacement therapy, to preserve their fertility.
There is no shame in joining the likes of Robbie Williams in having testosterone replacement therapy, it has improved the quality of my life and helped me overcome a potential hurdle to becoming a happy father.
---
About Gynii Me
Gynii Me is a UK based company dedicated to supporting individuals and couples throughout their fertility journey.
We are committed to helping you, no matter what your situation or background, to understand your options and make the right decisions at each stage of your journey in starting a family.
Our ultimate goal is to make fertility treatments accessible, affordable and transparent.
---
Gynii Insight
The Gynii Insight community was created to share expert knowledge, as well as your experience and opinions. We'd love to know about your fertility experiences so, if you have a story to share, please get in touch.